On Sale
NEW! 2018-2022 Jeep Wrangler JL (4 Door) - Hothead Sunshade
Product Description

We are VERY excited to announce the release of our NEW Sunshade for the Jeep Wrangler JL 4-Door!

Our mesh Sun Shades are made using 100% PVC. The mesh fabric blends durable polyester with a vinyl coating for stable protection from weather and years of use. Our mesh fabrics are equipped with an antimicrobial agent from Microban®. The blend defends against stain and odor-causing bacteria, mold, and mildew. The material also prevents fading and ripping for lasting utility. This mesh fabric is made in the USA. 
These Sun Shades install easily in about 15 minutes. 
Hothead Headliners has been proudly making Premium Jeep Wrangler hardtop & soft top headliners in the USA since 2009. Every single Jeep headliner produced is custom-made, which produces a much higher quality than you would get from a factory with assembly lines. We take a lot of pride in our products and have been improving them over the years to deliver you an even better Jeep experience!
Product Info
View Product Info & Installation Video (Below)
Never needs to be removed

Installs with bungees and leaves no gaps between the roll bars

Easy installation in about 15 minutes - no need to drop your windshield

Look great! -  Very clean look with no bulky straps

Made in the USA!


100% Satisfaction Guaranteed!
Product Details:
Hothead Sunshade for Jeep Wrangler JL 4-Door
2018-2022 Jeep Wrangler JL (4 Door)
Cost: $199.00

Mesh Fabric: a durable blend of polyester with a vinyl coating

Fabric defends against stain and odor-causing bacteria, mold, and mildew

For routine maintenance, simply clean with soap or diluted bleach

FREE

 

Shipping within the

 

Contiguous 

USA!
Whenever you're out and don't want to put messy, sticky and possibly smelly trash in your Jeep, our Hothead Trail Bags are the answer! They conveniently hang off your spare tire, and after they are emptied out you can just take a hose to them. 
They come in a wide variety of colors and are made using a durable, mesh material that will last for years. 
NOTE: Our Hothead Trail Bags are shown (see photos) on a 37" tire with the additional 18" hooked bungee cords (2). Our trail bags come standard with two 6" bungee balls, however you can add the two 18" hooked bungee cords as an additional option to hook to your spare tire.
Trail Bag: $39.95
Trail Bag with added 18" bungees: $44.95
Includes: (1) 30" x 16.5" Trail Bag and (2) 6" Bungee balls

*FREE

 

Shipping

 included 

on orders over $175


Jeep JL Wrangler Sunshade Installation [Video]:
Customer Reviews
Write a Review
Ask a Question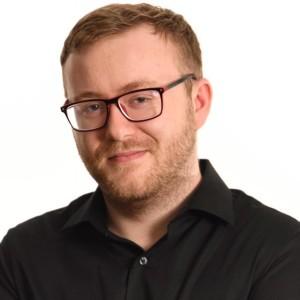 MH
11/12/2021
Mike H.
Solid!
A forum I was browsing recommended these, and they delivered. Really glad I chose to go with this one. Good quality, and the person I spoke to on email was friendly and responsive. Will be back to buy more in the future.
10/30/2021
Karl M.

United States
Perfect fit & easy to install.
My only suggestion would be to put printed instructions in with the headliner when shipped. I don't like having to scan a QR code then watch a video. But hey, I'm old school.
10/27/2021
Carey D.

United States
Why cant everyone run their business like this?
My experience was excellent. From communication after the sale to delivery and install, the process was easy, the price is right and the value exceeds expectations. My headliner does exactly what was advertised, my sunshade color matches perfectly to my custom interior and makes the Jeep worth a million bucks :)
10/14/2021
Keith N.

United States
Coolest sun shade ever
My sunshade was very easy to install. Your video was very helpful. I love opening my retractable roof now that I'm not cooked by the sun. It's amazing the difference a sunshade makes. The company was extremely helpful when I reached out to them with a question. I highly recommend this product! I chose the blue. I have a red rubicon 4xe, and my trim accents are this exact blue. I would have bought my black/blue paracord grab handles from you if you offered them. They are a snug fit with the retractable roof, but can be added after the sunshade is installed. I love my sunshade!!!
10/14/2021
Mark L.

United States
Great addition
These are always the first item I buy for my jeeps! Extremely well designed, made and great customer service. Buy American